Charity Chooser
Bragging rights and doing good.
Not a trophy but just for bragging rights, the winner of the Flexies gets to choose a charity. The loser of the Flexies must then donate $25 per wrong Flexies he made to the selected charity.
Later on, the hosts have attached special titles to winning the Flexies. We have "Prince Flexie" for Federico, "The Duke of Flexington" for Myke and "Attorney General Flexie" for Stephen. While being Prince, Duke, or AG, they get to brag about their ungraded predictions and feel good about the charity they selected.
At the end of 2022, these titles got an upgrade in the event of a double Flexies win. When the host holds the Flexie title for both the Annual and Keynote Rickies simultaneously, their titles become "King Flexie", "Archduke Flexington" and "Secretary of Deflex" respectively.
Passion Cup
From passion to website and stickers.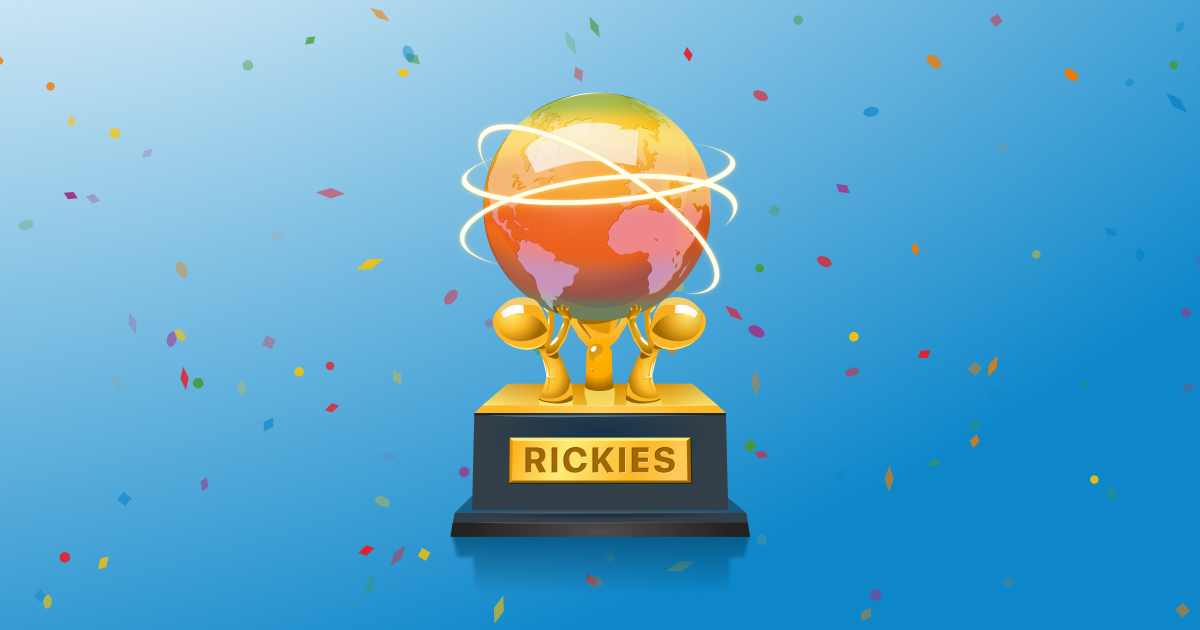 Finally there's the Passion Cup, the unofficial trophy I designed for Rickies.co. The high base raises the three golden hosts, together holding the Connected-coloured globe, with flight lines, above their heads.
It was this original visual that triggered Matt in the Discord, highlighting a need for physical trophies and making the incredible Trickies. As for listeners, those that purchased a MagTricky received some Passion Cup stickers as well.
The OG trophies.
Following the Rickies of WWDC 2020, the hosts concluded that amending the Bill of Rickies with official Twitter accounts was the way to go. @KeynoteChairman and @AnnualChairman, corresponding to the Chairman titles, were created, and login details have rotated since with each transfer of power. These social media accounts convey bragging rights while avoiding costly international shipping fees to pass around a physical trophy multiple times per year…
As of the Annual Rickies 2023, the Bill was updated and these accounts were decommissioned as trophies, as Twitter was no longer a place of joy.